The Faculty of Pain Medicine is delighted to announce that Dr Lorraine de Gray has been elected as the new FPM Dean. We are further pleased to announce that Dr Ganesan Baranidharan has been elected as the new FPM Vice Dean. After an open call for nominations from Elected Board members, both stood unopposed. Terms of office will start in September 2022 when the current Dean, Dr John Hughes will step down.
Please click below for the election statements.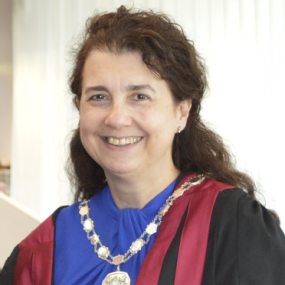 Dr Lorraine de Gray
Lorraine is a Consultant in Pain Medicine at the Queen Elizabeth Hospital in Norfolk. She has previously been Chair of the FPM Training and Assessment committee. She represents the FPM on the RCoA EDI committee, has been leading on pain credentialing and is one of the leads on FPMLearning. She has served as Vice Dean since 2019.
Lorraine says: "Pain medicine is coming up to another milestone since its inception in 2007 with credentialing of the Pain Medicine specialist on the horizon. I am very proud to be part of this inclusive and progressive Faculty. I aspire to continue to lead the Faculty with a shared vision of improving the quality of life for all those who suffer pain. I would also like to publicly thank Dr John Hughes, for being a great Dean and mentor during the past three years and wish him a very happy retirement."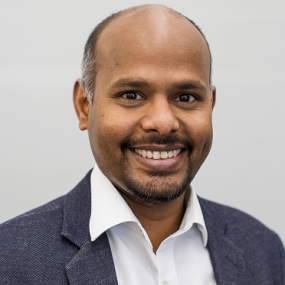 Dr Ganesan Baranidharan
Barani is a consultant in Pain Medicine at Leeds Teaching Hospitals and holds an honorary clinical associate professorship at the University of Leeds. He has been on the FPM Board since 2015 and is the current chair of the FPM Professional Standards Committee and vice chair of the FPM Board of Examiners. Barani has an interest in teaching, training and standards. He is contributed to this both nationally and internationally as being part of various guideline and standard setting committee.
Barani says: "Pain Medicine is going through an important phase in its inception and progression within the UK. Credentialing with the GMC is a key step in our recognition. I will work with the Dean on this key development. The Faculty also has an important role in helping resumption of services post COVID"
Candidates' election statements
"I have been a Fellow of the Faculty of Pain Medicine since its inception in 2007. It has been a privilege to hold various roles in the FPM including LPMES (Ipswich 2007–2010), East of England RAPM (2010–2016), Chair RAPM/Co-opted Board member (2013–2016), Member, Vice Chair and Chair of TAC (2013–2020), appointed Board member 2018 to-date and Vice Dean 2019 to-date.
Since 2018, I have been leading on Credentialing of Pain Medicine, at specialist and intermediate levels. Credentialing will provide recognition of Pain Medicine specialists and together with the Four Nation Pain Strategy will provide an overarching framework where all people will have optimal access to pain prevention and management throughout their life.

As Vice Dean, I have supported the Dean throughout the turbulence of a pandemic, striving to ensure that trainees, trainers and all pain doctors and their teams received appropriate updated guidance, remote teaching (setting up/running FPM-Learning Hub) and well-being support.
I am very proud to be part of this inclusive and progressive Faculty. I aspire to improve the quality of life of countless patients who suffer pain. It would be a great honour to accomplish this vision as elected Dean of the Faculty."

"I seek nomination for Vice Dean position at the Faculty of Pain Medicine. I have been a Fellow of the faculty since its inception, and I am currently in my 2nd elected term of my Board membership. During the last 7 years in the board, I have contributed to various aspects of the Faculty's vision and direction. I am the current chair of the Professional Standards Committee, Vice Chair for Medicines Management (part of Opioids Aware campaign) and Vice Chair of the Court of Examiners.

We are currently facing huge challenges such as the back log of care for our pain patients post pandemic and the work towards recognising pain as a speciality. Credentialing is a very important step in making sure our speciality continues to flourish and maintains a high-quality service to those with chronic pain and their families.

I am committed to the work of the Faculty and believe can dedicate the time and skill set to achieve the Faculties goals."